Optimize and document your onsite construction inspections
Replace Word reports with smart PDF monitoring reports and keep track of all shortcomings in one place.
Optimize your inspection with quick registration and easy follow-up. You can integrate images and floor plans directly into your observation points.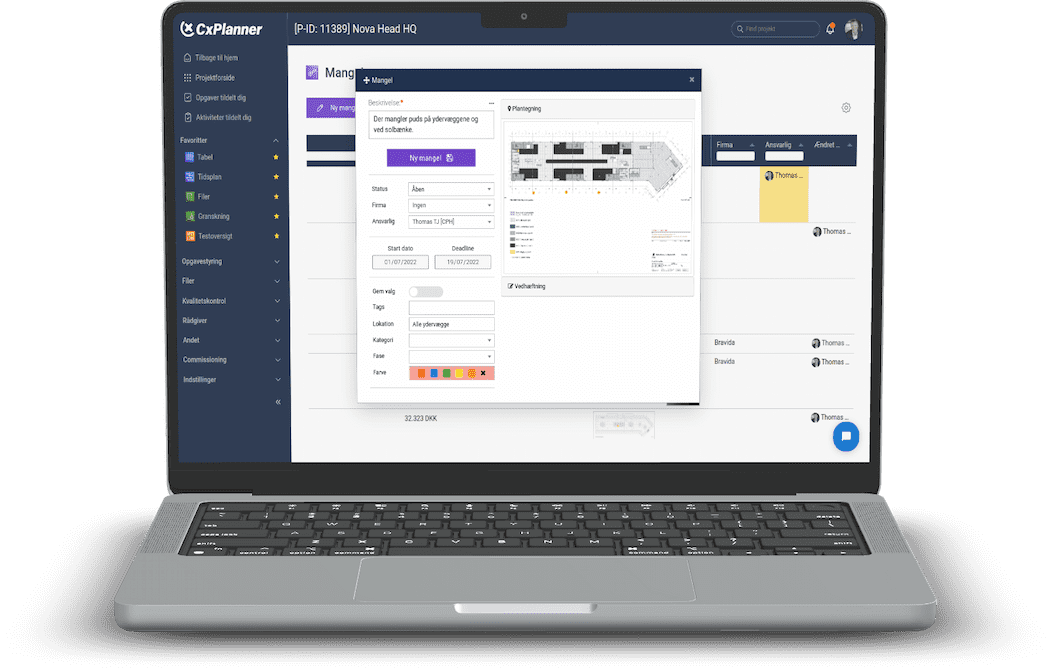 Perform your review on all devices
You can easily perform your inspection on your mobile device. You can include pictures and involve other users.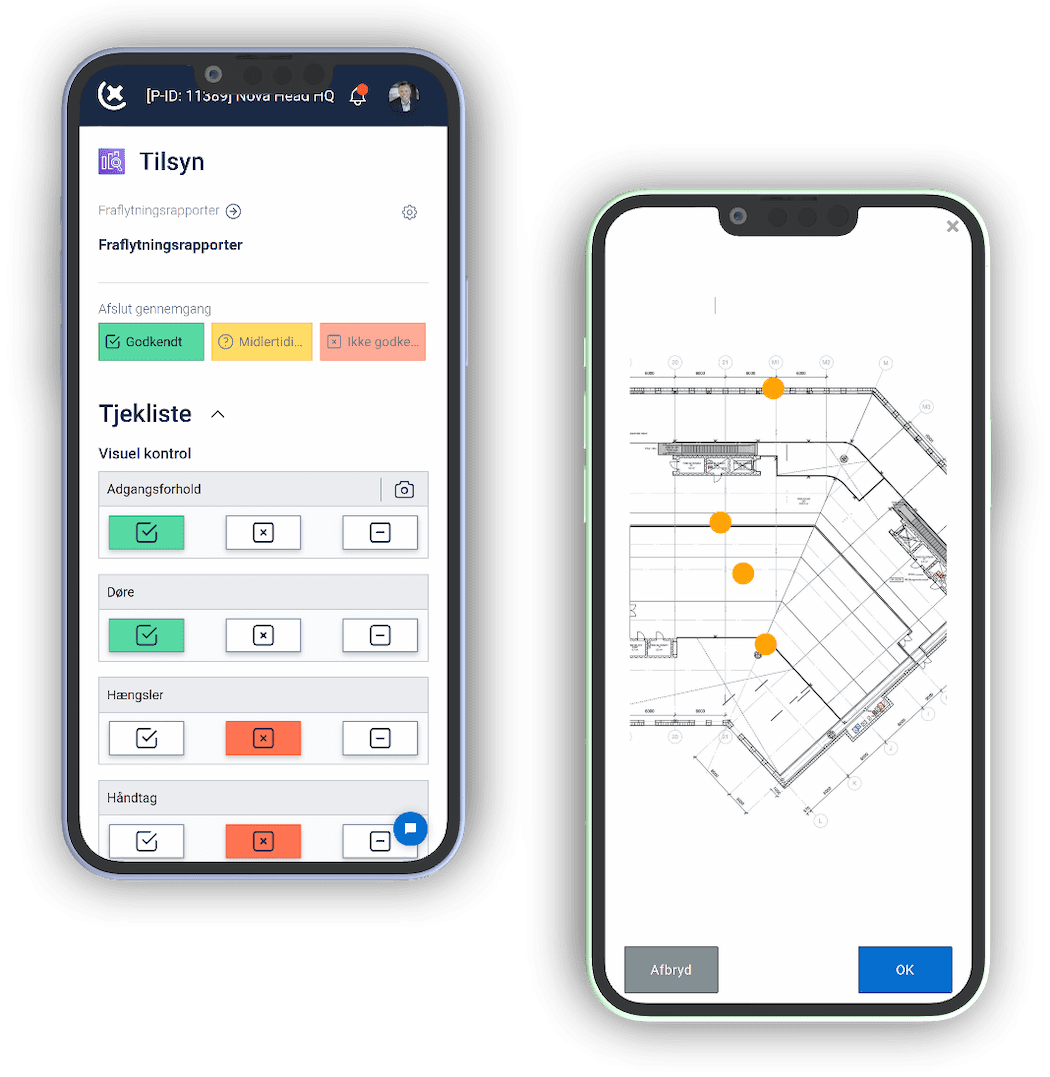 Keep track of the progress of schedule your inspections
In the inspection plan overview you can plan and manage all the inspections to be performed on the construction project. You can make people responsible for individual supervisions.
Once your inspection is put in place, you can form schedules (Gantt) over them. This allows you to quickly report the planning to the client.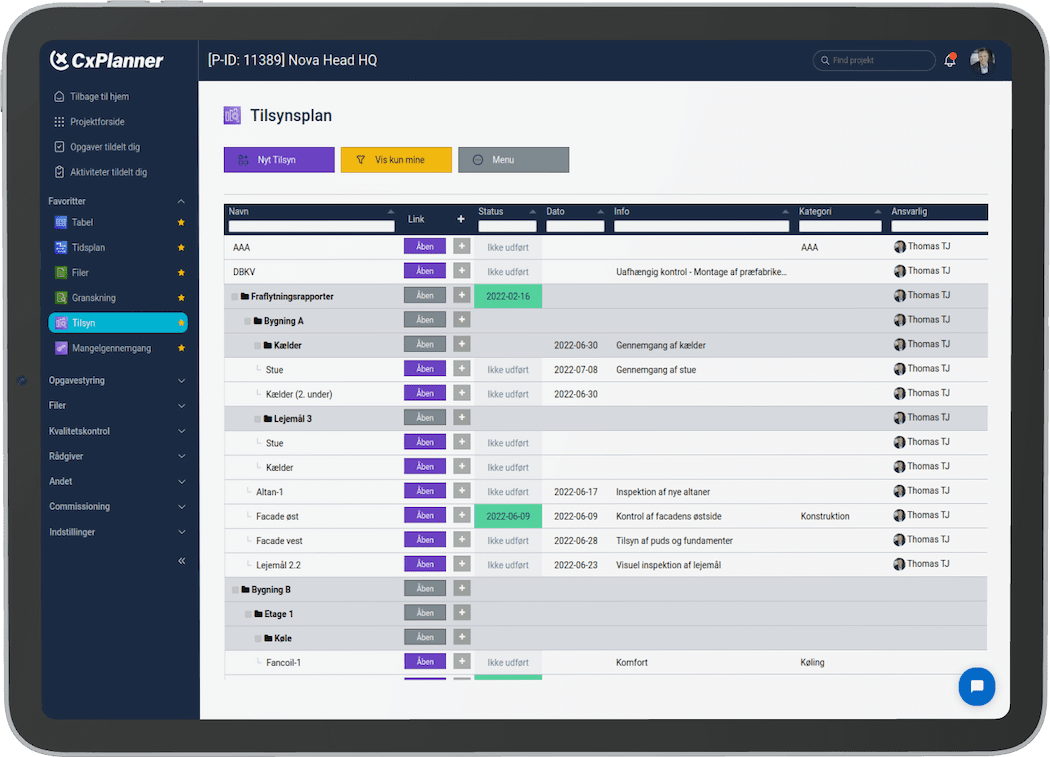 Digitize and automate your inspection process.
Generate fast PDF reports of your inspections.
Involve other users in your inspections.
Manage follow-up on all deficiencies in one place.
Monitor the progress towards commissioning.
Flawless commissioning and delivery
You can always keep track of all inspections and deficiencies in the project. If there are outstanding tasks, you can send them directly to the person in charge.
Save time on internal processes and workflows with smart workflows that are made convenient and simple.
Book a presentation and see how it works
Book a free online meeting
Get a presentation of the inspection tool on desktop and mobile.