Project management with schedules, milestones and overview.
Project management of your construction projects with digital online schedules, where you can easily make people responsible and follow up on project deadlines and milestones.
Schedules should provide an overview and be easy and work, you can therefore drag tasks around and quickly take pictures from your mobile phone, which can be inserted in the individual schedule sticks.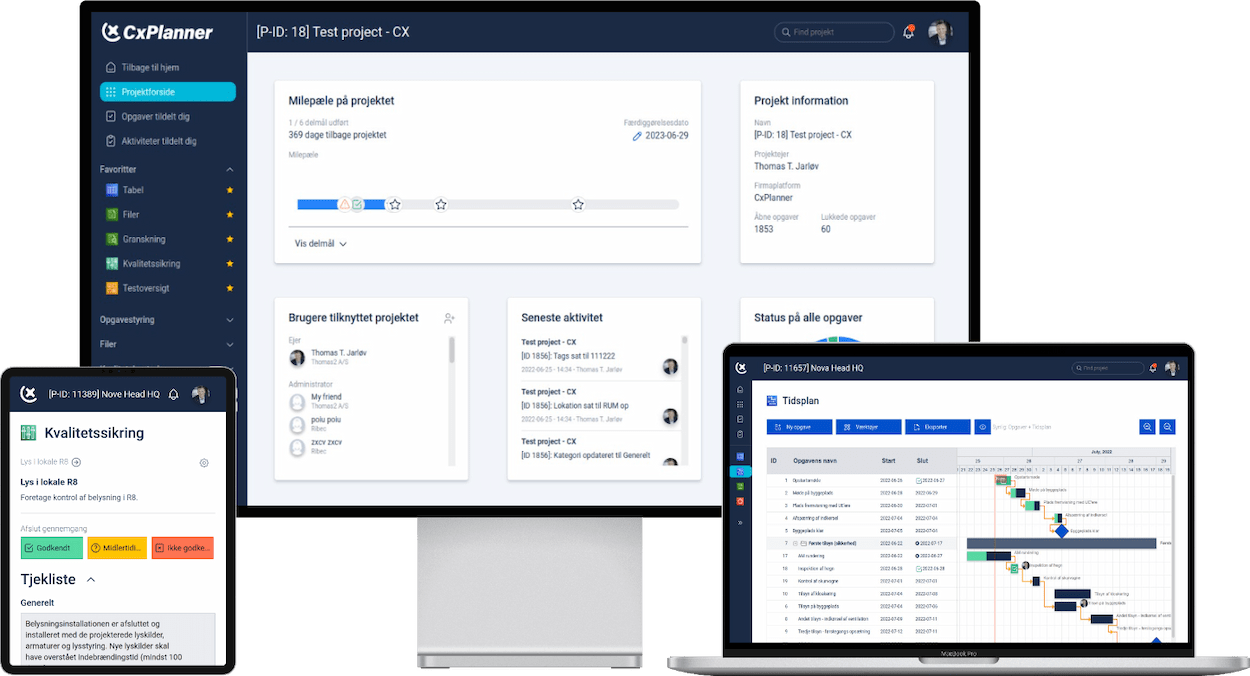 Client testimonial from Christian, CEO at ATcon
ATcon was the contractor at AO's new fully automated storage facility. The project was managed with CxPlanner, and the project manager was able to follow the project from start to finish.
"CxPlanner is the future. That's where we're going."
Get rid of PDF schedules and make sure everyone always knows the schedule.
Import your schedule directly from MS Project. Create bindings, set lag-days and more.
You can register with photos and comments directly in the schedule. If, for example, you discover an item during an inspection that ventilation ducts are missing, then you can easily document this with a picture in the schedule.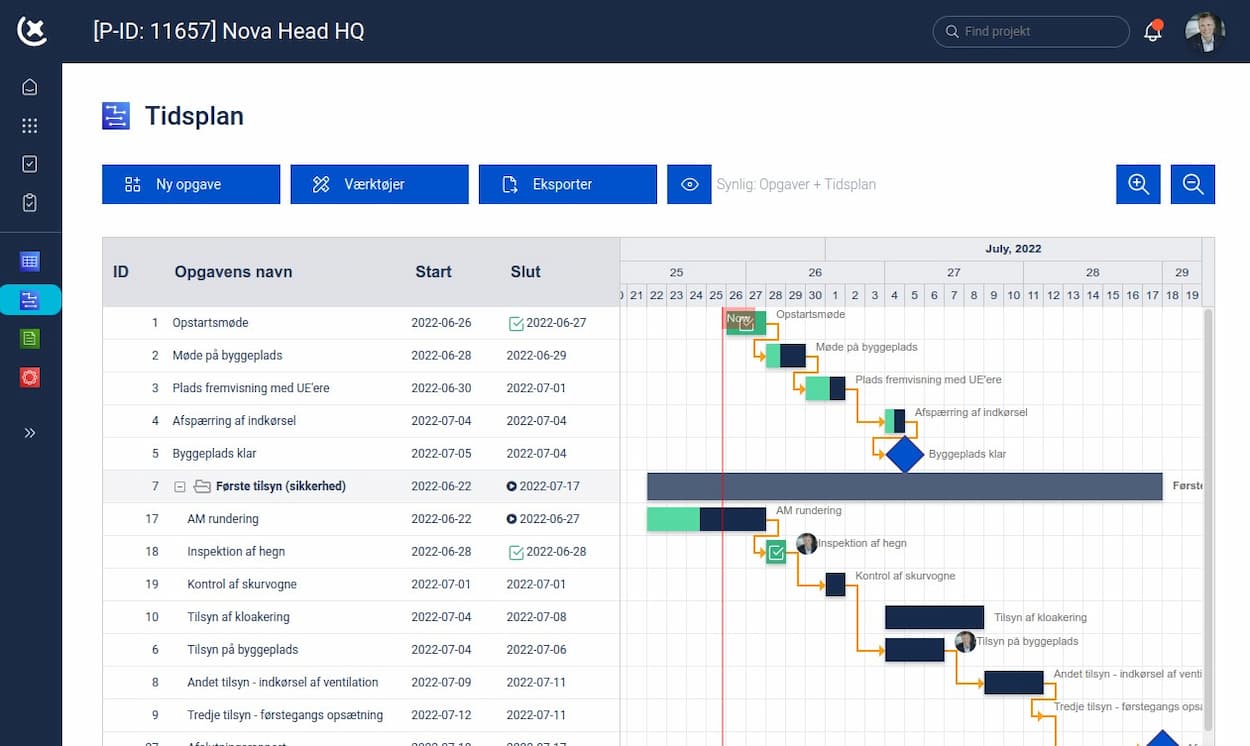 Export schedules to PDF and Excel XLSX
Save copies of your schedule (baselines).
Make dependencies between the different tasks.
Drag and drop directly into the schedule - easy editing.
Document the stage with pictures directly in the schedule.
A smart schedule with all the important features.
You may have made your schedules in MS Project before - the features you know from there, we have implemented and made them easier.
Our schedule provides an easy and quick overview of your project - whether you have 10 or 1,000 tasks to keep track of.
Easily communicate the project's important deadlines to everyone.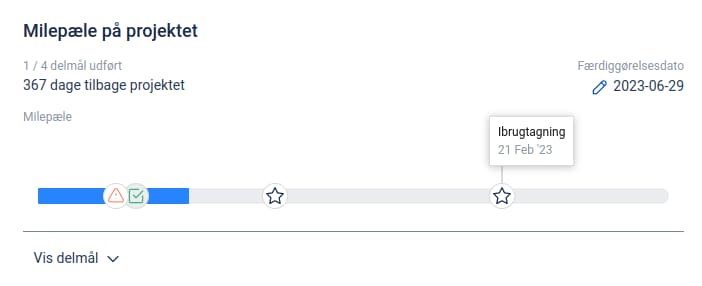 You can easily show important deadlines to all participants in the project.
If you already know the date from the defect review and commissioning, you can show it visually to everyone.
When a deadline is reached, the status changes!
Book a free demonstration of the schedule and digital management of your construction project.
Get in touch and hear more