Commissioning software for managing the Cx process
CxPlanner is the leading software for commissioning with it's easy checklists and task overview. That's because CxPlanner is developed by, and in collaboration with, international Cx experts.
CxPlanner was launched by Thomas T. Jarløv, a commissioning specialist and the first to achieve the CxA and CxM certifications in Europe. Since then, CxPlanner has become a fixture in the commissioning process for many users, including some of Denmark's largest engineering and development firms:
SWECO
,
NIRAS
,
Copenhagen Airports
og
Wihlborgs
.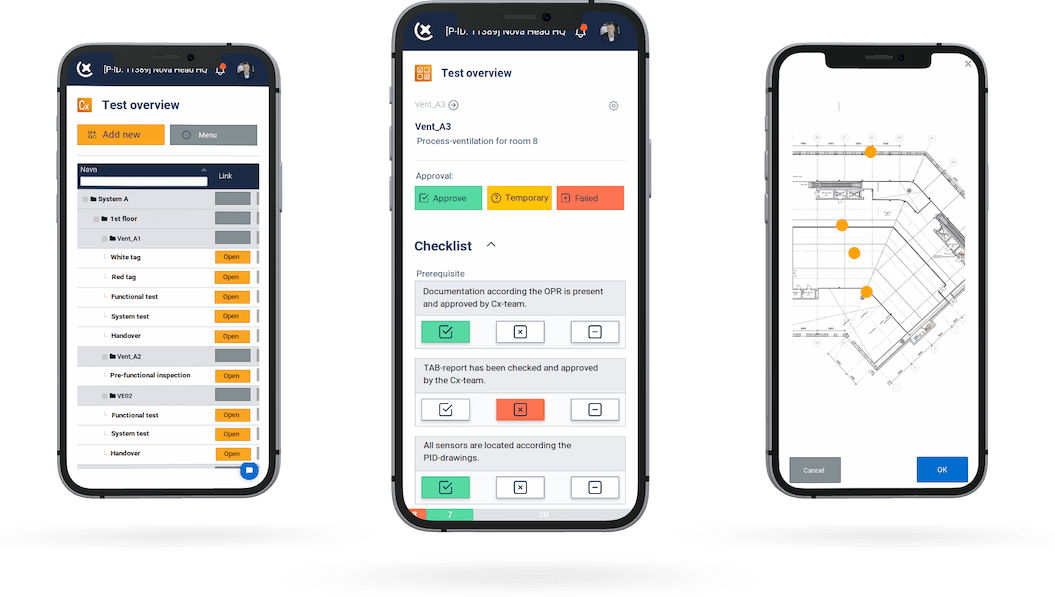 Commissioning software available on market
There are a handful of other commissioning programs on the market, including Bluerithm, CxAlloy and ProjecTools. But CxPlanner stands out from the crowd, since the tools in CxPlanner were developed by Cx experts working on real Cx projects.
It's important not to confuse construction management systems with commissioning. For example, ProCore exists, but it handles document management and other activities - not commissioning.
Many people still use Excel for commissioning management. While this is possible, we cannot recommend Excel for this purpose: in commissioning processes involving more than 10 systems, traceability and manageability suffer severely.
How do you manage the commissioning process digitally?
To manage the Cx process, you need a system with:
A Cx log: All tasks and comments related to the Cx process must be manageable from a single place.
A system list / asset overview: A complete overview of the facilities, installations, and systems covered by the Cx process.
Testing paradigms: Test formats for functional testing, performance testing, and SIT Cx testing.
The flexibility to work not only in the office, but also on a construction site.
The advantage and benefits of a digital Cx process
At CxPlanner, we've helped many people digitise their commissioning processes over the last few years, making them easier to manage.
This offers a variety of benefits, and there's one that developers, consultants, and contractors can all share in: they save time, which means they save money.
There are other benefits to CxPlanner beyond time savings, too:
Project documentation is stored securely
Everyone can know the status of a project
Defects and omissions are easier to follow up on
Processes are easier to manage
Tests, systems, schedules, and reviews stay organised
Another advantage of a database-based commissioning system is the ability to work with data in a structured way. For instance, testing dates from a list of systems can automatically be copied into schedules. Locations can be attached directly to drawings.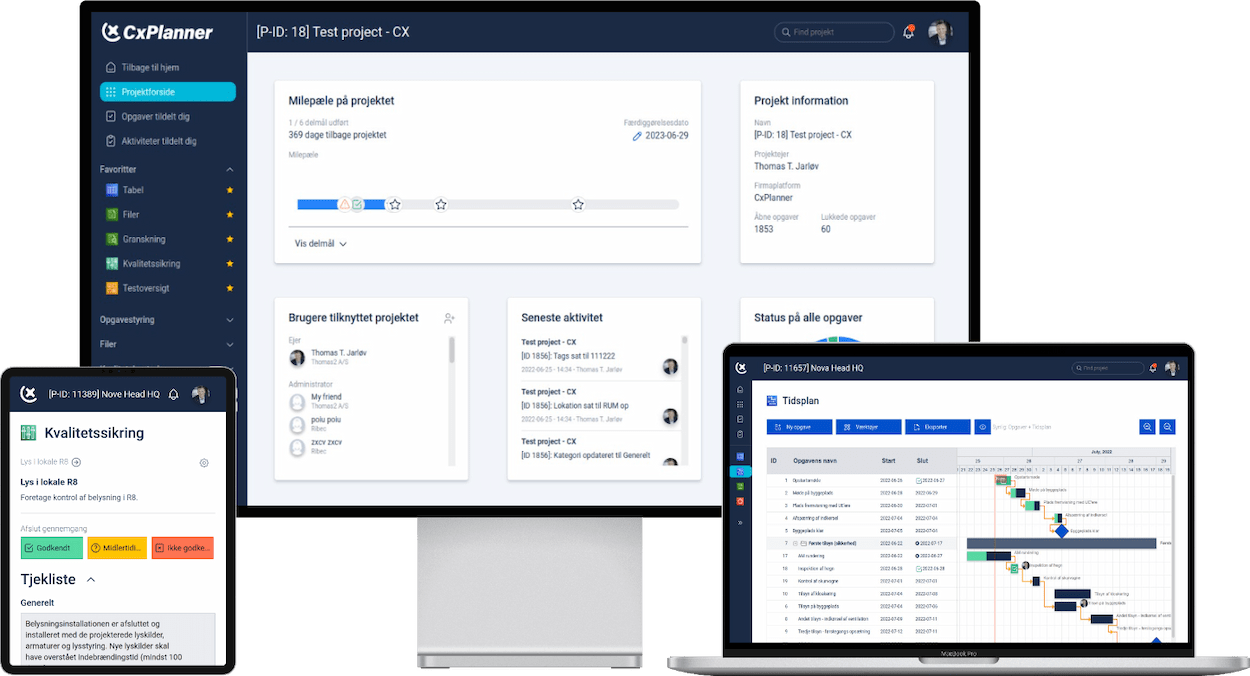 Security, GDPR, and Backups
GDPR security
Encrypted data
Daily backups
All CxPlanner data is backed up and encrypted in compliance with all GDPR and security regulations.
Requirements for a commissioning system
In addition to the requirements above, at a minimum, a commissioning system must support the documents and activities described in the commissioning standards such as ASHRAE Standard 202.
For instance, the system must be able to generate the following documents specified in ASHRAE:
Owners Project Requirements
Commissioning plan
Commissioning log
Acceptance documents
Basis of Design
Inspection reports
Training and education plan
Test paradigms
Testing reports
Try commissioning management with CxPlanner for free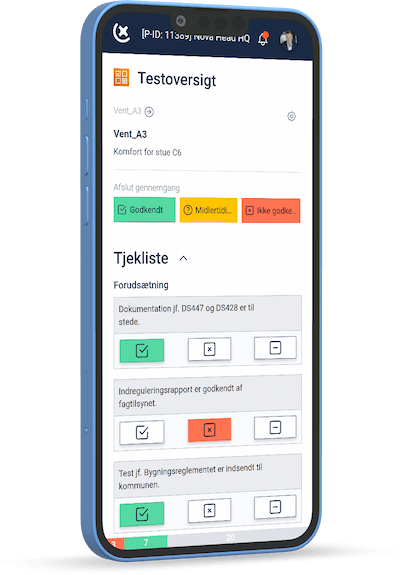 Book a free demo
CxPlanner is a practical and easy-to-use tool for managing the Cx process. Schedule a free meeting to learn more, with no obligations.