Manage files and drawings with online review and annotations.
All documents on the construction project can be managed and accessed in CxPlanner's project web. You get an easy overview of versions, and everyone on the project can perform review directly in the browser.
It should be easy for everyone, so you do not have to rummage around in distribution folders and strange work areas - we have gathered it all in one place for you.
Review of documents at phase change made easy. Get rid of Excel and follow-up by email.
With our integrated review module, you can easily review drawings and documents directly in the browser. CxPlanner keeps track of your comments, and you can make others responsible for following up.
You can always export your review including screenshots of your comment to both PDF and Excel. You get a single overview of all your review comments and whether they are directed across multiple versions.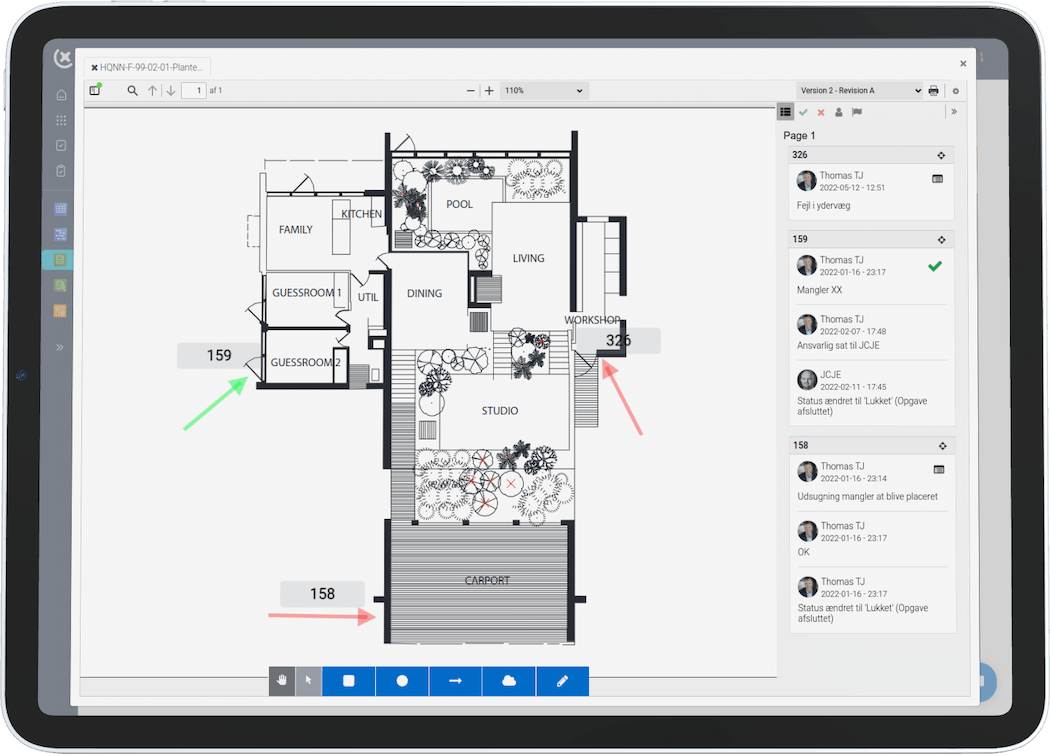 Easily keep track of multiple versions.
Avoid cumbersome work and publishing areas.
Edit file names with 1 click if you need to.
Download files and folders directly.
Get rid of Excel and get smart follow-up on scrutiny.
An easier project web for everyone.
It has been important to us that it is easy and clear to work in. You therefore do not have to be on distribution lists and different work areas - everything is ready for you.
Whether you need to investigate, phase change or commissioning, we have made the review process and follow-up easy.
Access files on all your devices: mobiles, tablets and computer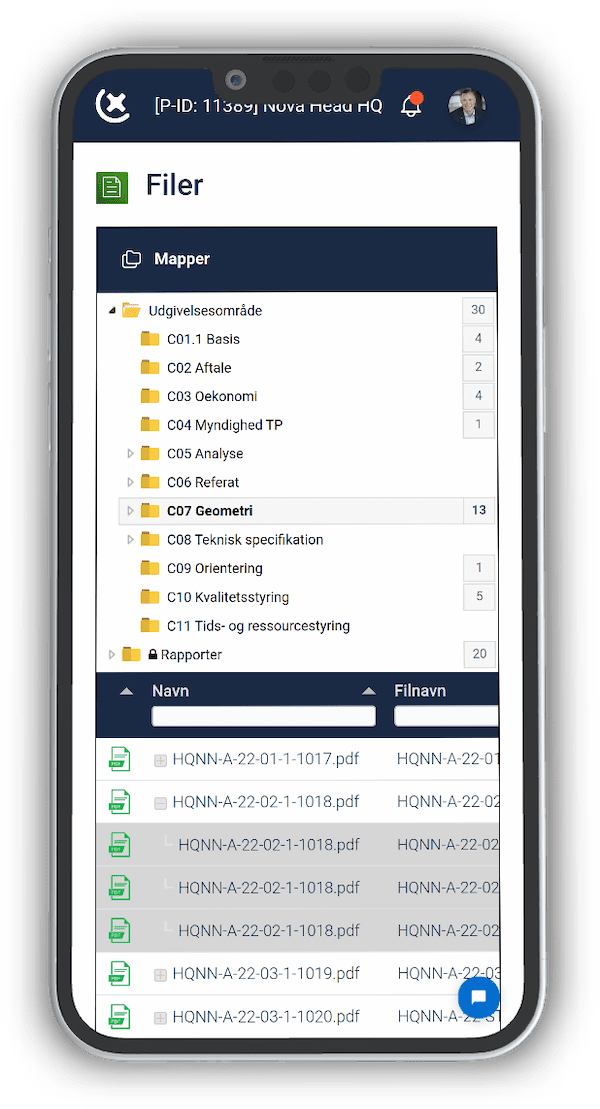 Book a free online meeting
Get a presentation of project web and review on computer and mobile.