← Alle posts
Is it time for a Pre-test?
YES IT IS!
---
The consultant and the contractor needs to test their installations across disciplines before the final Cx-test.
When testen across disciplines (the integration between e.g. ventilation and BMS) the OPR is verified.
---
Responsible for a test
It is now possible in Cx Planner to assign a test paradigm to a specific project user. That means, that a member in the Cx Team can develop a Pre-test paradigme, where consultant X is set as the responsible person.
Now consultant X will have access to this test paradigm - and have the responsibility for performing the test.
---
Responsbile for a test item
A little extra feature: It is now possible to assign specific project users to specific test items.
This can bring value to the project, when more than 1 person is needed for verification activities within a test paradigm.
It could be the verification of the location of firedampers, where person Y is responsible, while person Z is set as responsbile for verification of tag-numbers.
Collaboration in the project
The new "responsibl"-feature opens up for more collaboration in Cx Planner and gives more possibilites for verification of your installations.
It only requires 2 click to assign a person to a test!
---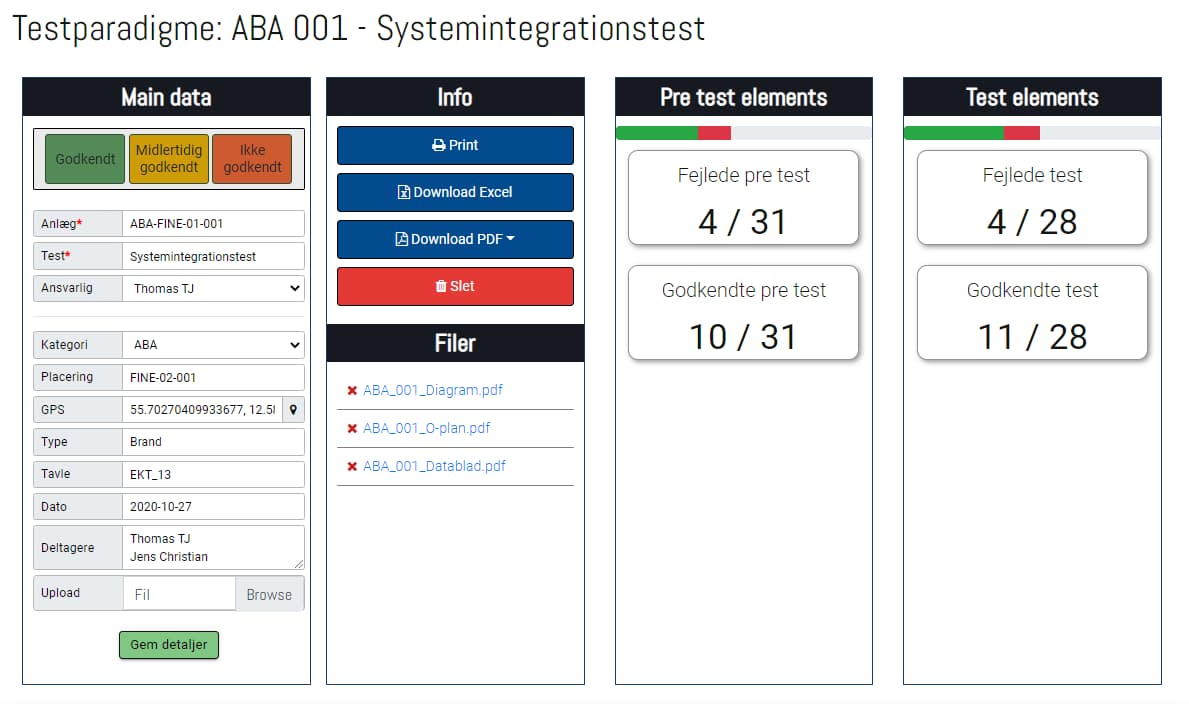 ---
You can read more about Pre-test here (Danish) CxWiki - Pre-test and in the book (English) A Practical Guide to the Commissioning process - we at Cx Planner are also always ready to help you.